When it comes to online marketing, email is on top.
Delivering higher rates of interest than any other marketing type, email is your key to building a dedicated database of faithful customers.
Jumping into the world of email marketing, the pure amount of options available can be extremely overwhelming, with each platform promising something new and extraordinary.
Let us guide you through the very best options available on the market right now, looking at features and functionalities that differentiate each from the next.
In order to elevate your online business, these email marketing services have to be at the top of your list:
---
MailerLite is a web-based email marketing platform that predominantly caters to freelancers, bloggers, and small to medium-sized businesses ( due to its aforementioned affordability. )
For more than ten years now – MailerLite has been helping users expand their email contact list, target website visitors with opt-in forms and landing pages, build SEO-optimized email campaigns, engage audiences with automated messages, as well as track the campaign results that follow with in-depth analytics.
MailerLite recognizes the ocean of options it finds itself in, featuring a pricing strategy that makes it more appealing to smaller businesses. Instead of requiring a paid subscription to begin running campaigns, users can start using all the tools MailerLite provides without paying anything. The catch is, once your email subscriber list crosses 1,000 contacts, you'll have to start paying up.
However, this is where MailerLite shines. Instead of forcing users into an expensive premium plan, their rates are actually very reasonable. You can gain access to all the platform's premium perks & unlimited emails for as low as $10 per month!
This is a massive improvement over other platforms that cater to large businesses, as their prices can get more than 5 times more expensive while still only offering a finite amount of emails per month.
Mailerlite has an extensive list of features, including a drag-and-drop email editor, subscriber management tools, automation tools, analytics and more.
For more information on this platform, you can find a complete review here.
AWeber is a cornerstone in the world of email marketing, known for being reliable and very affordable. AWeber has existed for more than 20 years, and it is believed to be one of the first email marketing solutions.
The main selling point for AWeber is the affordable prices for companies with smaller email lists. AWeber promises professionally designed email templates, guaranteed to impress clients and start nurturing an ever-growing clientele.
Another key feature AWeber is sought after for, are their high rates of email delivery. In the world of email marketing, this is arguably the most important factor; what use are emails that don't end up in your client's inbox? AWeber is known for its unprecedented delivery rates, claiming to be the best in the business in this aspect. With a dedicated deliverability team, AWeber's claims are more than just hot air; they ensure all your emails are delivered.
With a total of six plans, AWeber offers many solutions that change in features and price depending on your number of subscribers. Unless you're looking to go with the most expensive plan, prices will range between $19 and $149 billed monthly. Annual and quarterly billing options are also available if monthly payments won't work for you.
Offering a total of six plans, AWeber is extremely flexible, allowing you to pick the package that perfectly suits your business. The plans' prices grow as you go from the bottom to the top packages, ranging between $19 and $149.
We have written an extremely detailed review of AWeber. Check it out to see if this option is the one for you.
Originally exclusively an email marketing service, MailChimp has also spread its roots in recent times, offering services such as landing page creating and other advertisement options.
Even though MailChimp has started to spread its wings, its email marketing service is still grounded as one of the best.
MailChimp is one of the email marketing giants, with millions of users worldwide. MailChimp makes use of this by collecting data to provide beneficial insights to keep refining all their clients' email strategy.
The key features that define MailChimp's strengths are its huge amount of third-party application integrations. These integrations allow you to shape MailChimp to fit your email strategy perfectly.
A few of the most powerful integrations include Shopify, Facebook, and WordPress. For example, MailChimp's Shopify integration prompts store visitors to subscribe to your email marketing directly from your E-commerce site.
Slightly less flexible than AWeber, MailChimp gives users the option of four different pricing plans to choose from. Ranging from a free option to around $300, each option's price scales with the number of email contacts you plan on using.
If you're torn on deciding between MailChimp or AWeber, check out this article where we compare the strength and weaknesses of the two in detail.
A straightforward email marketing service, SendInBlue is the go-to choice for beginners.
Using an intuitive drag-and-drop email editor, less technologically experienced users will have an easy time creating and customizing their email campaigns. This simplicity should not be viewed as restrictive for experienced users, as the editor can still produce professional-quality campaigns.
Even outside of designing, SendinBlue also uses beginner-friendly automation tools that allow users to send emails, construct workflows for automatic follow-up emails, and segment email recipients. Using artificial intelligence, SendInBlue can also determine the best time to send bulk emails, ensuring the highest possible deliverability rates.
SendInBlue offers arguably the best free option of email marketing services, as it allows you to make use of most of their features, only being restricted by an email cap of 300 per day. This allows you to rigorously test every aspect of the software to see if it is worth paying for. The basic premium plan starts at $25 per month. Recently, they also added features like a landing page builder, CRM, live chat, and Facebook ad integration, giving you even more bang for your buck.
A lesser-known option, Constant Contact, is fastly growing as a potential pick for businesses. Following SendInBlue, Constant Contact also focuses on a beginner-friendly experience.
This service has a super intuitive interface, allowing you to easily manage your email templates, contacts, marketing calendar, and much more.
Taking inspiration from MailChimp, Constant Contact also provides incredibly useful third party integration. Key integrations include powerful eCommerce integrations for platforms like eCommerce and WordPress.
Providing one of the longest free trials, a full 60 days, you have more than enough time to test the waters before you invest.
HubSpot is quickly becoming one of the biggest names in email marketing. With a large list of useful features, HubSpot aims to breach the gap between beginner and intermediate users, with optional but advantageous features.
Catering to newer users, HubSpot also makes use of a drag and drop editor, adding on to their large library of beautiful pre-made templates (which you can also customize.)
The key to boosting conversion through email marketing is creating enticing and alluring emails, leading recipients to click through to your website.
The email editor allows you to use any of your email subscriber's contact information to automatically display personalized information in email content, subject lines, and links.
HubSpot also utilizes A/B testing (also known as split testing.)
These insights given to you by split testing are very beneficial to see which of your campaigns perform the best and tell you why.
HubSpot offers an amazing free option, allowing you to send up to 2000 emails for free monthly. After that, upgrading your plan starts at $50 per month.

ConvertKit is the best email marketing option if you are promoting an eCommerce website.
ConvertKit makes use of pre-made templates, which you can use to customize to fill in your campaign's information. This is ConvertKit's weakest aspect, as these pre-made designs tend to be quite lackluster, although they could still get the job done.
The reason why ConvertKit is the best solution for promoting eCommerce websites is their focus on building campaigns with integrations for landing pages, eCommerce platforms, and other membership sites.
If you are focused on selling products and don't mind simple emails without distracting elements, this is the solution for you.
As with other email marketing solutions, your subscription price is based on the number of emails you send.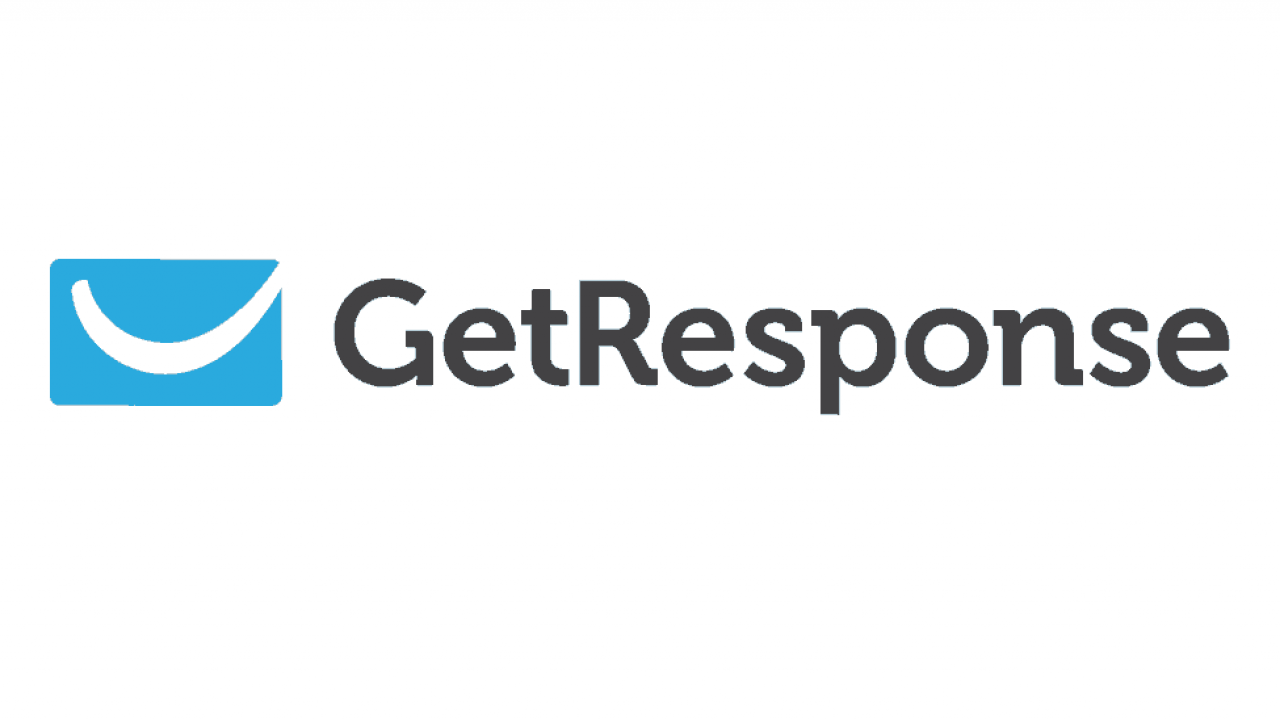 This marketing platform places heavy emphasis on its user-friendly interface. This makes the whole process, from importing your email contact list to finally sending your campaigns, silky smooth.
Their email editor also allows the insertion of custom HTML code, allowing you to customize your campaigns pixel-perfectly. The editor also has mobile optimization, ensuring that your newsletters will look just as good on both phones and desktops alike.
GetResponse is also known for having handy 24/7 support over live chat and email. This is very reassuring; if you ever have any questions, they are there for you.
As with most other email marketing services, the subscription price of GetResponse is determined by the number of clients you will be sending emails to.
Drip is an email marketing service designed to be used for eCommerce businesses. Drip prides itself in its seamless integration with top eCommerce platforms like Shopify and WooCommerce.
This email marketing service makes use of CRM data to craft personalized marketing experiences to boost engagement and build customer loyalty greatly.
Drip gives you profound insights into customer habits. You'll have the ability to tag each action a user performs to get the complete story for every customer.
This makes it plausible for you to segment your email list based on clicks, previous purchases, opened emails, and much more. Drip specializes in exceptional personalization for each eCommerce customer. These personalized operations will help you develop trust and generate long-term customer devotion.
Drip offers a free 14-day trial before investing in a subscription, the cheapest being $49 per month. This price increases with the number of clients on your email list.
Conclusion
To get the most out of email marketing, you will need to pick a service that provides contemporary features. These features are crucial if you seek success via email marketing in any way, and not using them will put you at a clear disadvantage over your competitors.
Key features are:
Automation Sequences
Email List Segmentation
Specifically targeted email strategies
These features also exist to boost your revenue and save you the precious time of manually scheduling these emails. Reading through the list above, you can determine which platform is the best fit for you.
We trust that this list will guide you as you embark on your email marketing journey to elevate your business above your competitors.
Have any questions regarding email marketing? Let us know in the comments below.
Subscribe to Our Newsletter
For the latest news updates, in-dept reviews