How to empower your sales team to securely sell more, faster.
As a business owner, you always have one question on the tip of your tongue.
"How do I increase my sales revenue?"
Many salespeople spend a lifetime chasing down this goal and still ultimately failing.
What many salespeople fail to recognize is that right now, we are in the digital age. You cannot continue using sales strategies from the past while holding thumbs that it also applies to this new digital world.
You have to move where your customers are. Online.
Taking your business online is undoubtedly a bright marketing move.
Now you might be wondering, how do I sell my products online?
The answer is simple. Shopify
Shopify is an unbelievable online retail platform. Here are some ways that you can boost your sales sky-high by using it.
A delightful customer experience
Your website's look is crucial, as depending on it, most users will stay or leave within the first few seconds of visiting. Out of the box, Shopify gives you access to a few default templates, which, to be honest – are lackluster.
Your best shot would be getting help from a web design company, ensuring that a gorgeous site greets your website visitors.
Locate sales weaknesses in your business using Shopify's detailed analytics.
A big part of the sales-battle consists of is figuring out what works and what doesn't. Taking a step back and then correcting these unsuccessful attempts is the key to sales success.
Luckily, Shopify provides users with extremely detailed analytics, focusing on improvement and optimization.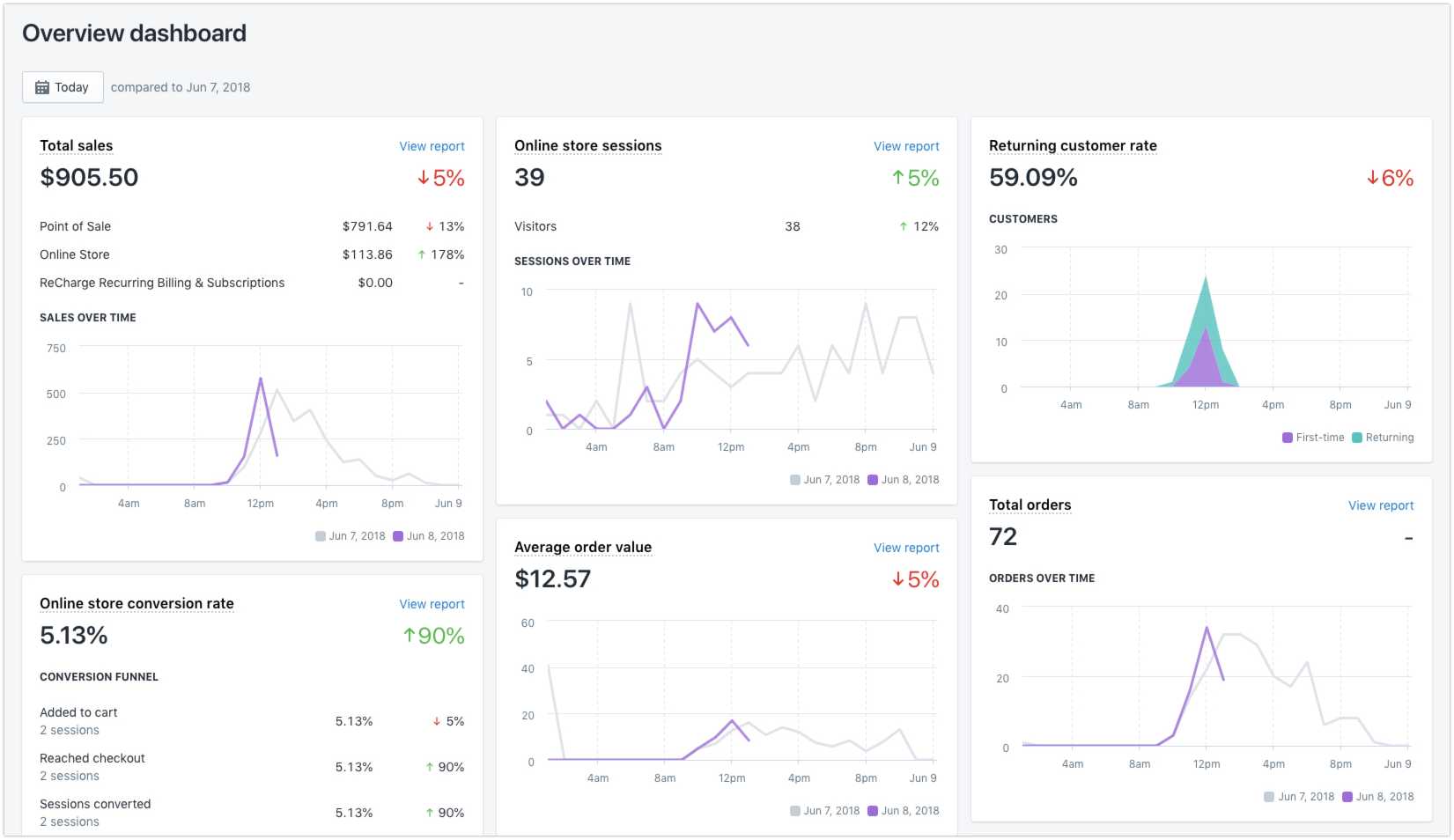 Providing you with these stats, you'll be able to identify:
Sales by the hour, month, or week
Sales by location
Payment methods used
And countless other statistics.
Third-Party Shopify apps can help supercharge your sales team.
As countless businesses exist to fill a niche, many online stores possess unique requirements.
This is where apps come into the frame. Shopify's built-in app store allows you to stretch your online reach even further by giving you access to applications that will easily extend and improve functionality.
An example of a useful Shopify app is Repsorder: Reps Commission.
Before this app, it wasn't easy to receive the reps' orders, calculate their commissions, grant them critical data from your Shopify store, etc.
Luckily, Repsorder exists to make this process a lot less tedious for Shopify store owners and their sales reps.
Admin can set the percentage commission they wish to offer so your sales reps can earn commissions from every order you place.
Commissions are automatically generated, so you don't have to waste precious time going through each order. This way, there is clarity on both sides so that sales reps and store owners don't have to wait until month's end to see what they are owed.
This app is perfect for growing eCommerce businesses with sales reps, as it makes ordering, tracking analytics, and getting commissions easy!
Let's run through a few of the key features Repsorder provides.
Setting commissions percentage
Commissions can be specified per individual product, collection or can be applied across the whole store. This makes it extremely easy to manage commissions, editing them with just a few clicks.
Commission groups can also be created, allowing you to assign various commissions to various sales reps.
Simple and easy ordering for sales reps.
Repsorder gives you access to super simple order forms, allowing a seamless experience between sending orders. Thanks to the app's integration with Shopify, products' inventory will always be kept up to date, allowing you to supply customers with accurate stock-keeping information consistently.
Detailed analytics
This app keeps track of all relevant sales information. This includes a detailed list of which rep is owed, showing you which reps are performing the best and worst, while also syncing all this data with Shopify's already useful analytics.
Super helpful customer support
Have any questions regarding the app? Repsorder's amazing support team leaves no questions unanswered, responding to emails within a few hours, sometimes even in a few minutes!
Repsorder: Reps Commissions App Pricing
The Repsorder app gives you the flexible choice of four subscription plans. The basic plan starts at a low $15 per month, allowing up to 3 sales reps while still giving you access to all the app features.
Going up the pricing ladder, the only thing that increases is the amount of sales reps allowed, capping out at 20 sales reps for $60 a month.
The basic plan's low cost makes this app great for small businesses looking to simplify ordering, calculating commissions, and tracking analytics.
The app also gives users a free 14-day trial run, to test the waters and see if this app fits them.
Repsorder Customer Reviews
We can talk about features and functionalities all day, but let's see how this app has affected real businesses.
Hayes Bicycle B2B
Rating: 5/5 Stars
"Our business uses this app to allow sales reps to place orders for our customers directly from our B2B (business to business) Shopify site. We have tried a multitude of different third-party apps, but this one was the only solution with all the features we needed. The software is snappy and responsive, easy for our sales reps to pick up quickly. Their support team is also amazing, responding extremely quickly and always thoroughly answering your queries."
Green Sprouts Retailer
Rating: 5/5 Stars
"Great app with even better customer support! The app's design is super easy to use and functional without any lengthy setup. It works as expected, allowing sales reps to place orders and track their commision all in one place. We even asked their support team for help with some small customizations, which they happily agreed to help with."
Conclusion
Shopify has been proven the go-to eCommerce platform for sales teams. At its core, Shopify is already super useful to reps, and the abundance of third-party apps furthering sales-functionalities is just the cherry on top. Among these apps, Repsorder's Commision app is the perfect addition to any Shopify store looking to avoid the headache that is sales commisions.
Subscribe to Our Newsletter
For the latest news updates, in-dept reviews